Breakout Speaker Announced: Victor Dawson, Founder & President of Summit Group International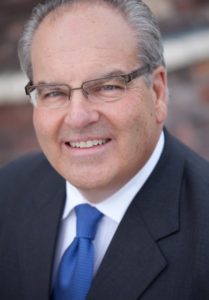 Victor is the founder and president of Summit Group International, a global sourcing company specializing in men's, women's, and children's apparel; sewn products such as luggage; tools, auto parts, printing, and electronics.  Previously he worked as Senior VP of Worldwide Operations for My Twinn; and VP of Operations for ICM, Inc.; Senior VP of Sales & Marketing for Todd Uniform; VP of Operations for WearGuard; and a partner in Summerour & Associates management consulting firm.
In the last 38 years, Victor has held several senior executive and consulting positions with responsibility for product sourcing, manufacturing, distribution/fulfillment, quality assurance, and shipping & logistics. He has worked extensively in Asia, especially in China, during the last 15 years with a wide variety of suppliers for apparel, toys, plush animals, furniture, and jewelry. In Fall of 2003 he lived in Shanghai, China and has learned to speak basic Mandarin. His undergraduate degree is Industrial Management from Georgia Tech and he also has an Executive MBA from Washington University in St. Louis.
He graduated from Georgia Institute of Technology with a Bachelor's Degree in Industrial Management, and Washington University (St. Louis) with a Master's of Business Administration.
He and his wife, Nan, live in Colorado.