Breakout Speaker Announced: Rich Reinicke, VP of Automotive Warranty Network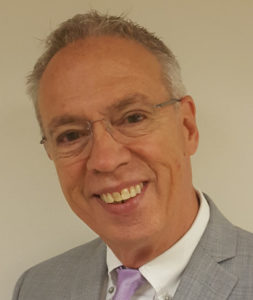 Mr. Reinicke is the Vice President of Sales and Marketing and an owner of Automotive Warranty Network, Inc. (AWN), a $10 million Colorado company founded by Lisa Reinicke, President, and Rich. AWN is a 1st generation family owned and operated business that provides manufacturers' warranty claims management service based out of Denver Colorado. As the largest in the United States, AWN has been providing professional manufacturers' warranty claim administration services to dealerships for over 25 years. They have experience processing warranty claims for all automotive manufacturers in the industry.
Rich will share how his amazing story of how addictions of the sin nature (old nature) threatened to destroy his life, business and marriage. He will share how he overcame the old nature and how learning to live in his "new nature" has resulted in AWN thriving and his life and marriage going through a process of restoration. He will also share how God has guided them and supernaturally assisted them in the growth and development of their company.
AWN has an employee base of more than 100 with over 80 highly qualified warranty administrators that currently process more than $10,000,000 of warranties per month. Empowered by an exceptional customer service policy, their warranty administrators have years of experience and certification with ALL manufacturers. AWN has a proven reputation in the industry with hundreds of clients ready to provide glowing review.
As the industry leader with a corporate culture of high ethics and fairness in representing their clients to the manufacturer, AWN provides much more than just warranty processing and administration. Equipped with their own proprietary computer software, AWN has a vast array of services available to their customers' service and fixed operations departments, all geared around making their customer service department successful and profitable!
Rich attended Central Michigan University focusing on Business Administration, Marketing, Political Science and Economics. He has four children including two adopted daughters and five grandchildren. He and his wife Lisa have been married for 37 years, mostly due to Lisa.