Breakout Speaker Announced: Brad Armstrong, President ofGeneral Air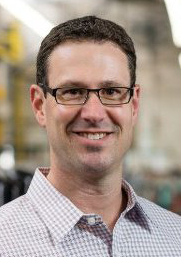 A Denver native, Brad Armstrong has been working at General Service & Supply since his teens. Currently Brad is General Air's President and 3rd Generation Principal who is grateful to work alongside his father, Gary, and his two brothers-in-law, Ryan and Mark.
General Air, an industry leader, sells and is a distributor of compressed gas products, welding supplies and cryogenics in the Colorado Front Range. With nine locations and 170+ employees, General Air has been recognized as one of Colorado's largest Family Owned Businesses.
Brad's role at General Air encompasses the full spectrum of executive oversight and team leadership. He works diligently to raise the bar through corporate communication, marketing and sales strategies. He guides, coaches, refocuses, reinforces and validates his team members, while encouraging new ideas and rewarding creativity and innovation throughout every department of General Air's workforce.
As he has grown in his career, Brad has an understanding of whatever he does, work at it as though you are working onto the LORD. General Air works hard living out their Christian faith in their environment, and culture so that their people feel the love of Jesus Christ. They also focus on loving their neighbors and are involved with community outreach and supporting ministry partners. Sharing the love of Jesus Christ is a natural part of who we are.
An unproclaimed family man, Brad has been married for 18 years to his wife Kara. Together they have four beautiful children with their youngest who was recently diagnosed with autism. In his free time, Brad enjoys cycling with his wife, watching movies with his family, coaching his children's sports teams and time with his extended family at their family cabin in Grand Lake. His family attends Denver United Church.
Brad shares his insights on integrating his faith at work and prioritizing work / business demands with a full personal and family life.